Grove Farms Museum
You Are Here

This was one of the best places we visited in Hawaii. They provided an excellent tour of the plantation grounds, including the tidy little home of the plantation's Japanese laundress, the plantation infirmary set up by a daughter of the owner after World War I, the main house, its gardens, and a little house called "the bachelor pad", which was the owner's retreat from his wife and family. Without asking, they paired us off with our own tour guide so Maria coul have a tactile tour. The guide let Maria explore and touch things that are normally off-limits. The guide was excited; she said we gave her an opportunity to finally see some things, such as the insides of desks, dressers, and closets, that she'd always wanted to investigate. The tour ended with a visit to the kitchen, where a Japanese cook served mint tea grown in the garden, and excellent little sugar cookies made with unrefined turbinado sugar and baked in the kitchen's wood stove. Unfortunately, flash photos weren't allowed, so I couldn't get pictures of the most interesting stuff inside the buildings.

Back to Hawaii Main
Back to Ken's Page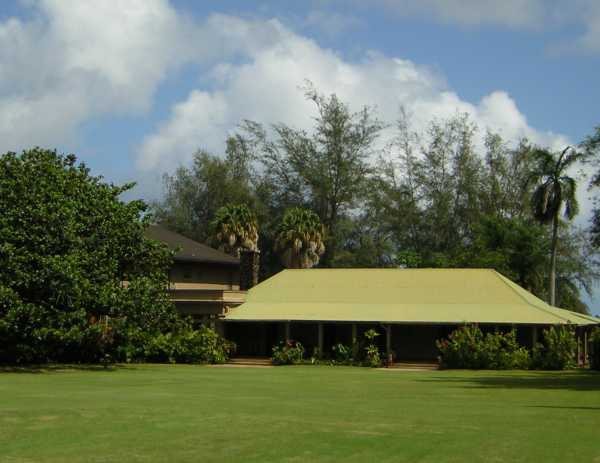 The main plantation house at Grove Farms. The interior of the two-story structure
on the left is grandly ornate and its many rooms are expensively furnished, but
the dense foliage surrounding most of its sides makes picture-taking tough. The
low green roof tops the separate kitchen facilities, which are connected to
the main house by a roofed lanai.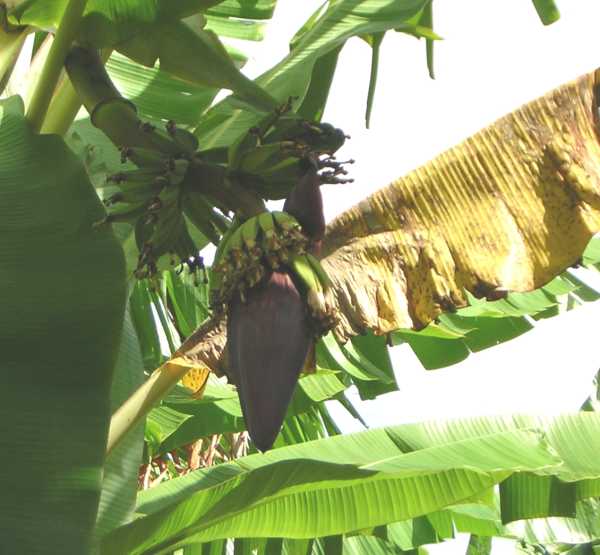 Young bananas forming in a banana "tree" at Grove Farms.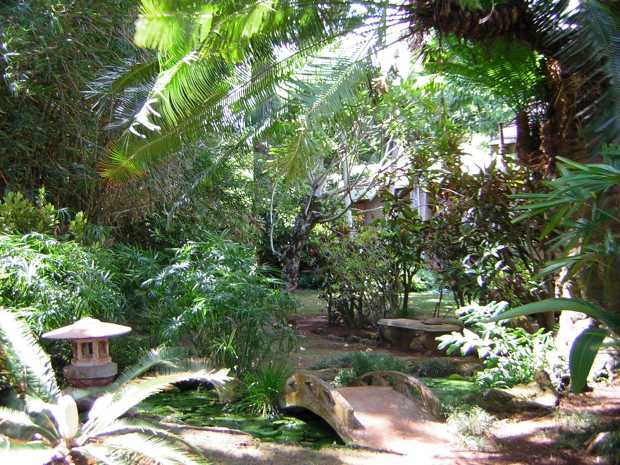 A Japanese garden somewhere behind the main plantation house.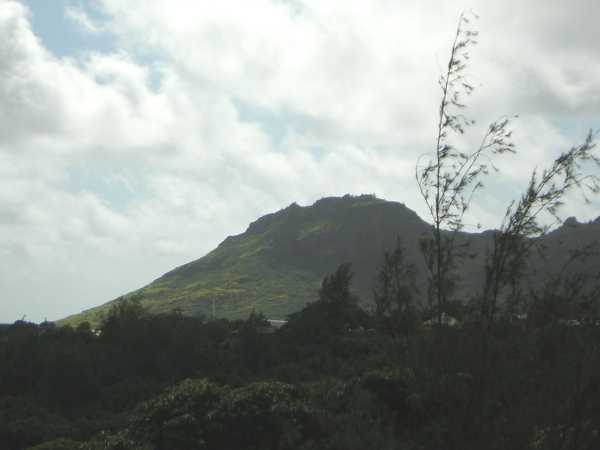 A view from the edge of a deep forested gorge, probably an ancient volcanic crater.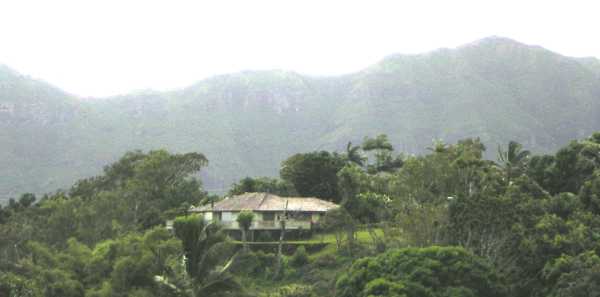 Another view across the same gorge (though this picture has been "tweaked" quite
a bit).

Back to Hawaii Main
Back to Ken's Page