Hawaii Tropical Botanical Garden at Hilo
You Are Here

This garden was in a steaming jungle at the bottom of a very steep, winding 500 ft. ramp. The kid they had minding the store tried to tell us, "No dogs allowed, not even guide dogs." But when we informed him that was against the law, he talked to his boss, who said the dog was all right as long as we kept it away from their precious tropical birds. Bella would have put her tail between her legs and run if she'd seen any of those birds, but we stayed away from them anyway.

Back to Hawaii Main
Back to Ken's Page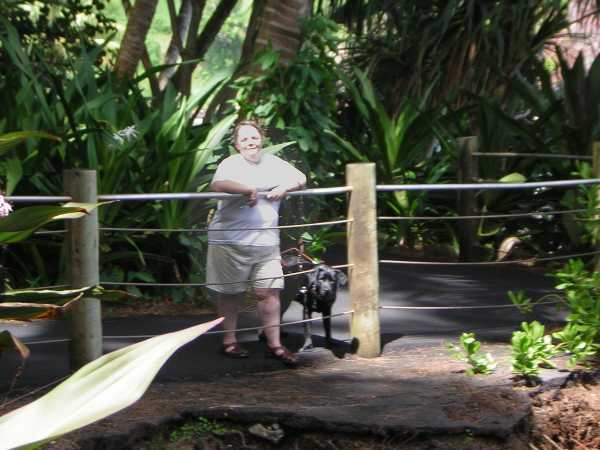 Maria looks out over a deep gorge carved by the ocean at the seashore end of the
garden's trail.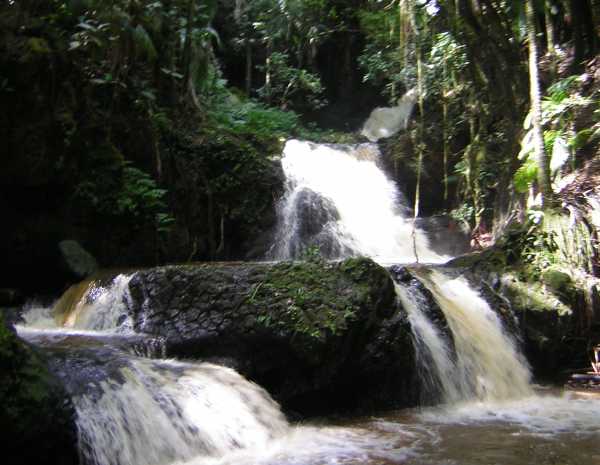 This waterfall is near the bottom of the long, steep ramp that we had to walk
down to get into the garden.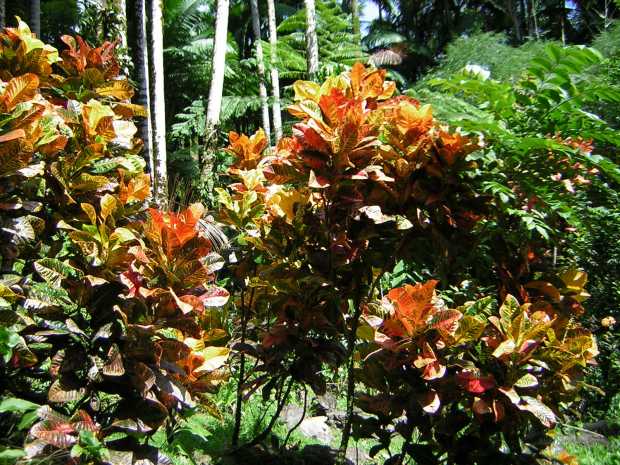 I don't know what these are, but they sure are pretty.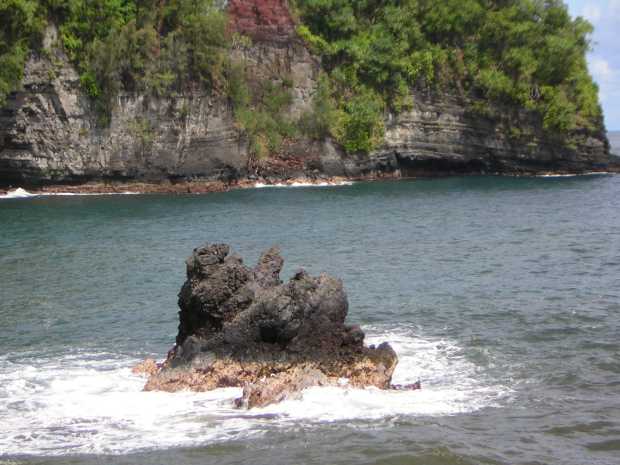 This is what you see if you look to the right of Maria in the picture above.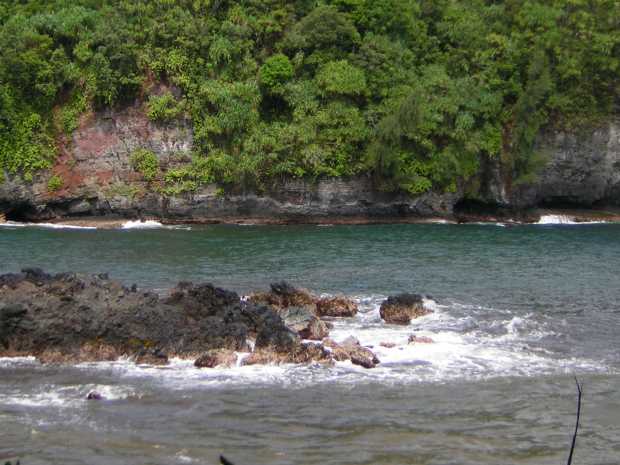 This view is just a bit to the left of the previous picture.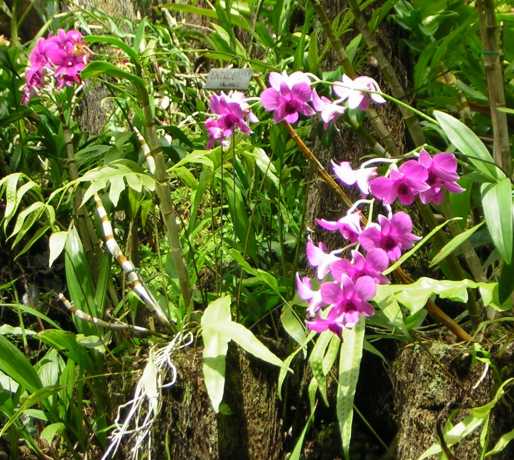 I believe these are orchids.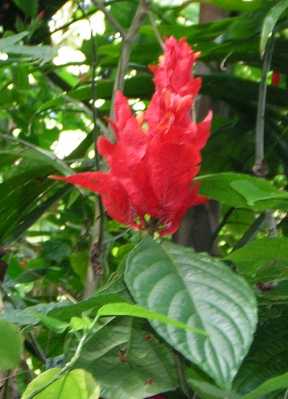 I believe this is red "ginger". We saw this same plant in the botanical garden on Kauai.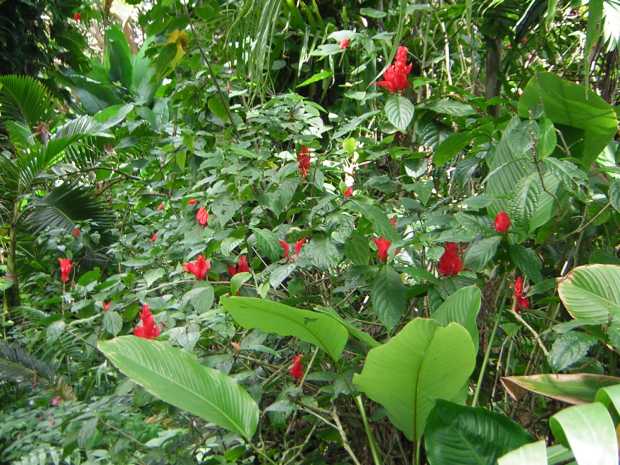 The uppermost flower in this picture is featured in the close-up photo above.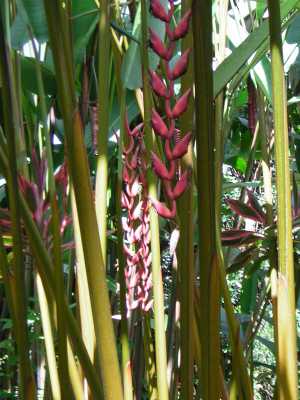 Many tropical plant seed pods follow this general plan, with the pods more or less
tightly packed together. I don't know what it's called, but it's striking.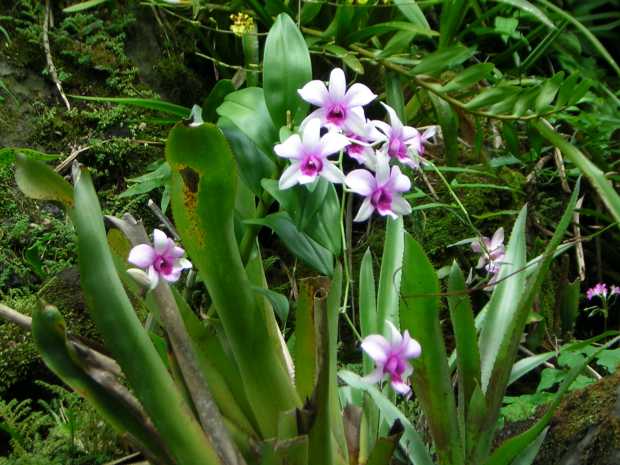 I think these are orchids also.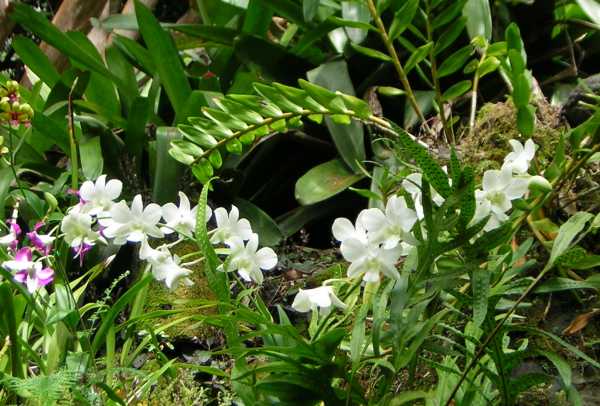 More orchids.

Back to Hawaii Main
Back to Ken's Page