National Tropical Botanical Garden at Kauai
You Are Here

The actual garden was about a 20-minute bus ride from the visitor center. It was huge; probably a steady walker would need two hours to cover it. We only visited one section that was near the bus drop-off/pickup point. Parts of this garden were used as a location site for many movies, including Donovan's Reef, South Pacific, and Jurassic Park.

Back to Hawaii Main
Back to Ken's Page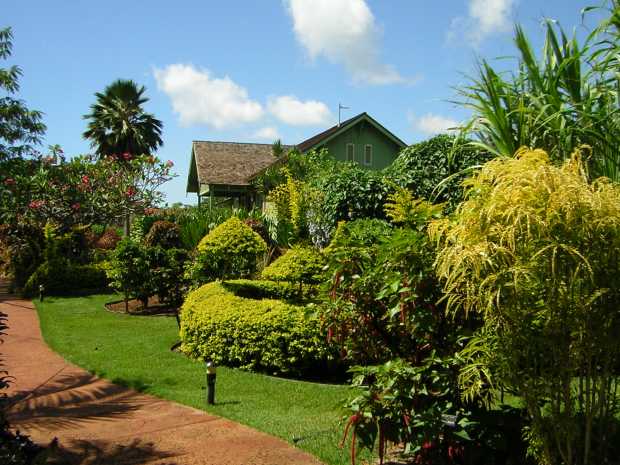 The Visitor Center at the garden.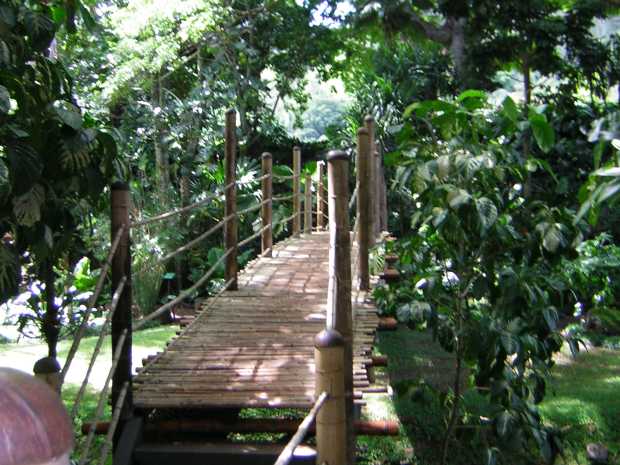 This footbridge is near the starting point of the walking tour. We crossed it back and
forth several times. It's much sturdier than it looks.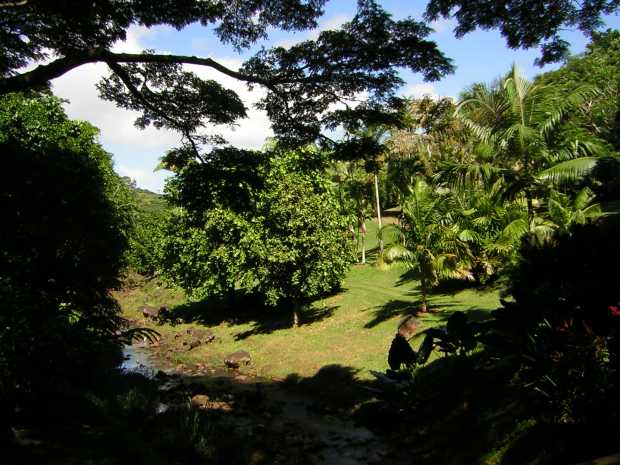 A view from the middle of the bamboo bridge, looking leftward.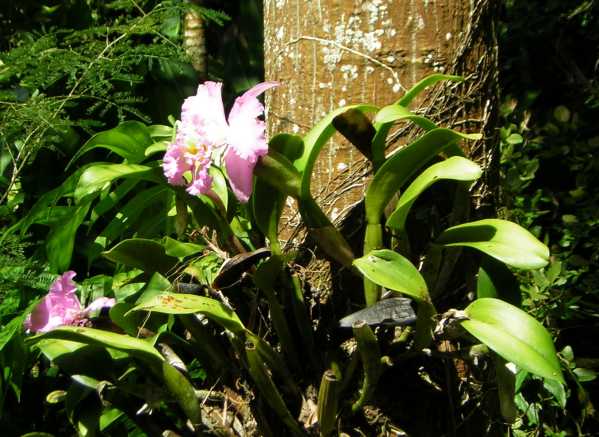 An epiphyte. That is, a plant that does not grow in soil but rather wraps its roots
around the trunks of other plants. There are many types of epiphytes in tropical
areas, including many orchids--but this is not an orchid.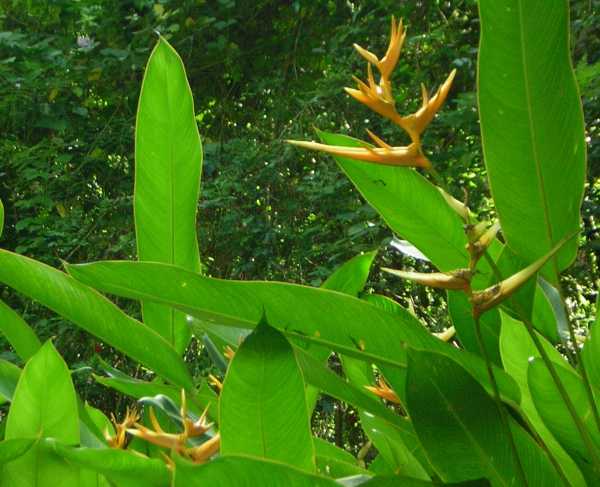 There are dozens, perhaps hundreds, of tropical flowers that follow the basic
bird-of-paradise form, but this is not a bird-of-paradise. The flower at right shows
that the "beaks" are actually seed pods.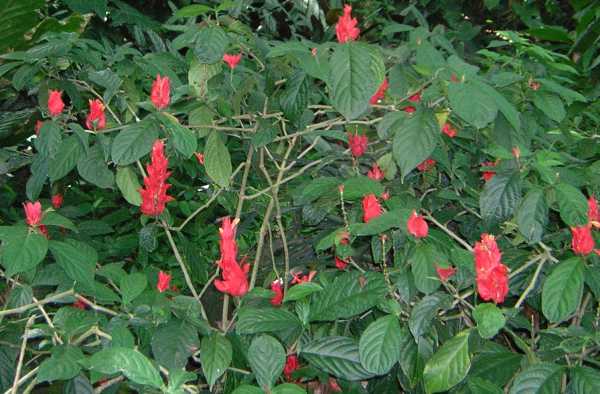 I believe this is "red ginger". There are many tropical flowers called "ginger", all
different from the ginger that produces the edible root.

Back to Hawaii Main
Back to Ken's Page